C-Free provides a mechanism for inserting commonly used text fragments into your source code.

code template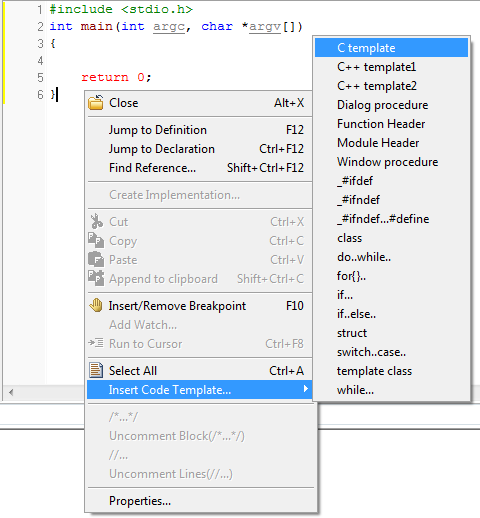 The text fragments used by C-Free are contained in file named code.txt under C-Free installation directory, so you can edit the file to customize the code templates.
You also can configure code templates in C-Free Editor Properties dialog.